Atascadero school district considers including Trivium Charter School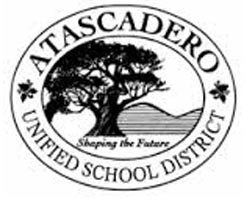 –At Tuesday night's Atascadero Unified School District Board of Supervisors meeting, the board heard public comments on a charter petition submitted by Trivium Charter School.
Several representatives of Trivium spoke encouraging the board to grant their petition. Only one person opposed the petition. Board President Terry Switzer informed those present that the matter was before the board at this time to hear what people have to say. The board will take the matter under advisement and deliver a decision at the Dec. 3 meeting.
The lone dissenter, Christine Williams, spoke on behalf of the Atascadero District Teachers Association. The associations position is that the alternative programs already available through the Atascadero Unified School District are meeting the community needs and another charter school is not necessary.
Those urging the board to grant the petition included Executive Director Tricia Dais, teachers Steven Seyfert and Jim Davis, parent Sharon Edwina, and parent and Trivium Atascadero Learning Center Coordinator Kay McKenzie.
Dais described how Trivium's hybrid model that blends homeschooling methods with the classroom experience. The individually-paced subjects done at home are math, spelling, vocabulary building, reading comprehension, writing, keyboarding and physical education. The classroom subjects are history, science, writing, public speaking, art and music.
Williams informed the board that the Atascadero Home School and the school district's alternative high schools offer the same blend of or home and classroom instruction as Trivium and provide students with accelerated learning opportunities at higher grade levels and Cuesta College.
Vais and McKenzie state one of the reasons for wanting the move into the school district is that they have a growing waiting list from North County. Their Atascadero Learning Center can't accommodate all the requests. Trivium currently operates in San Luis Obispo County in Atascadero, Arroyo Grande and in Santa Barbara County in Lompoc, Santa Barbara, and Santa Maria.
According to the California Charter Schools Association charters schools are public schools that must be non-sectarian, tuition-free and open to any student who wishes to attend. Their fiscal operations and compliance are overseen by their public entity authorizer. The majority of charter schools are operated by non-profit public benefit corporations. Many others are unincorporated, but governed by their school districts.
Only the Trivium Atascadero Learning Center is being considered for inclusion into the school district.
Comments