12 tips for small business web design in Paso Robles
Elements of a successful business website
A successful local business website is one that's easily found online and generates phone calls from potential customers.
Great website design for small business requires two important fundamentals: search engine optimization (SEO) and conversion optimization. Let's talk about what we recommend for successful web design in Paso Robles, where most of our clients are located. This article will deal with the first element: SEO.
SEO is structuring a website so it easily can be found and rank well in online searches on Google, Bing and Yahoo.
Local SEO is critical for a local business website to rank well in search engines. There are two main types of SEO: "on page" and "off page." Good website design focuses on the important "on page" elements.
When search engines look at a website, they only see HTML source code, not all the pretty design and artwork. Search engines use the text they read, links and other signals to determine the relevancy and authority of a webpage. They use this information to assign a rank in the results they return.
So let's talk about what's important to place in the source code.
The first thing to decide is the primary keyword for the business. This is normally the company's most important product or service and the primary city the company serves.
The steps for an optimized website
Keywords:  Don't guess at business keywords. Use Google's keyword tool to research all possible keywords and select the most used term.

Site URL: The URL domain for the site should consider the following: the company name, primary keyword and geographic keyword, i.e. location. A few good examples are pasoroblesalarm.com, pasoroblesweddingstylist.com, etc. Shorter names are more valuable than longer names.
Site title: Repeat the website's primary keyword in the site title. Each additional page should have a unique title.
H1 tags: Repeat the website's primary keyword and location in an H1 tag on the homepage. Can you tell the targeted keyword for this page is "web design in Paso Robles"?
Body copy: Use the primary keyword once or twice in the body copy of the home page, but do not stuff a page with keywords. Each page should have 300 to 800 words of copy. Divide longer pages up with H2 or H3 subheadings. Include links to authoritative sources and links to other pages of the website with relevant content. Quality content builds credibility.
Use alt tags to describe the artwork displayed on the site. These are descriptions embedded in the HTML code with photos and logos. Don't use a URL attached to the art unless that is where you want the viewer to go when clicking. For example, link to related content on the site.

Address: Include the business NAP (name, address and phone number) on the home page and every page of the site. It should be identical to the company's Google+ Local listing.  This information is critical for mobile users who are usually looking for a phone number or address. Use the standard hCard microformatting to create the html code of the business NAP.

Contact us page should include a live Google Map, a link to the Google+ Local listing and a link to a KML map file on the domain titled "locations.kml."
Create a sitemap and sitemap link on the footer of the home page.
Create at least four pages to the website including about us, contact us, and testimonials. Create unique pages for each major keyword to highlight. For example, an insurance agent should have a page for each type of insurance: life insurance in Paso Robles, health insurance in Paso Robles, auto insurance in Paso Robles, etc. Repeat the processes above as they relate to page content.
12. Include meta keywords in the home page HTML. They that tell the search engines what users will find on the page.
Once your site is fully optimized be patient. It can take months for Google to reward your site with higher rankings. While you are waiting, start working on your "off-page" online presence. It's called local search optimization and you can read more about it here: accesspublishing.com/localsearch.
We can help with your business web design in Paso Robles – (805) 226-9890.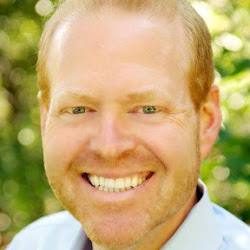 Posted by Scott Brennan
Access Publishing
607 Creston Road #2D
Paso Robles, CA 93446
scott@accesspublishing.com
(805) 226-9890
Story originally posted here: http://accesspublishing.com/2012/11/15/web-design-in-paso-robles/
Comments