Atascadero chamber expo a success
'Peace and Love' themed expo draws hundreds
– The 17th annual Atascadero Chamber of Commerce Expo was held at the Pavilion on the Lake in Atascadero on Thursday evening. Hundreds of attendees flocked to the event, donning groovy garb in line with the expo's "Peace Love and Expo," theme.
Attendees strolled from booth to booth, entering drawings and giveaways, sampling gourmet bites, sipping wine and cider and networking.
The mission of the Atascadero Chamber of Commerce is to, "promote business and enhance the economic and civic welfare of Atascadero."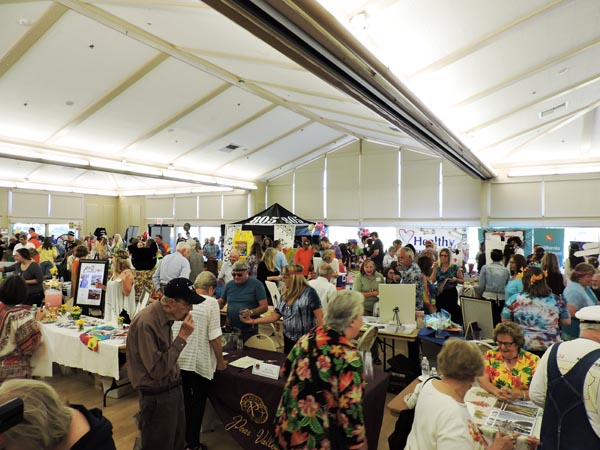 Comments
comments
Facebook Comments Plugin Powered byVivacity Infotech Pvt. Ltd.
Comments