Atascadero Lakeside Wine Festival returns June 23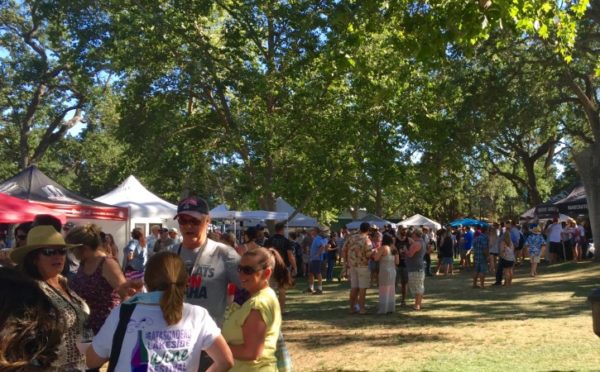 –The 23rd Annual Atascadero Lakeside Wine Festival will take place on Saturday, June 23 from 4-8 p.m. at Atascadero's scenic Lakeside Park, 9305 Pismo Avenue, Atascadero. The VIP Experience will begin at 3 p.m., which includes admission into the festival one-hour early, access to an indoor cooling station, a wine tasting class and custom food pairing, plus $10 in Uber credit. (Please add a separate email for all guests in order to receive your Uber promo code.)
This fun-filled evening event has grown exponentially throughout the years, having fully emerged as one of the premier and most popular wine festivals on the Central Coast.
Wineries and breweries will be pouring throughout the zoo and the park. Over 15 wineries will be pouring in the Charles Paddock Zoo this year. Zoo admission is included Saturday during the Atascadero Lakeside Wine Festival hours. This boutique wine festival is a winning combination of fine wine and culinary delights, paired with artists displaying their creations, all situated in a beautiful lakeside setting. Live music with Rolf from Rewined and Ricky Montijo will be playing at the Main Bandstand as well as the duo Those Guys with Lexi Sidders at the gazebo up top, adding a fun element for an unforgettable evening.
The annual festival benefits local community projects and the Charles Paddock Zoo in Atascadero.
Tickets are $60 in advance, $75 at the gate. For more information and online tickets, visit AtascaderoWineFestival.com.
Comments