Atascadero mayor fills seat on city's tourism board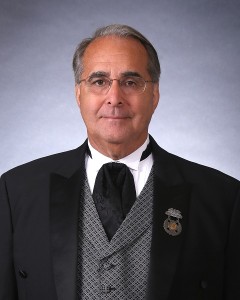 – Atascadero Mayor Tom O'Malley was appointed by the Atascadero City Council to serve one of two vacant seats on the city's Tourism Business Improvement District Board of Directors at its June 23 meeting. Spring Hill Suites by Marriott Director of Sales Michael Wambolt will fill the other vacant seat. The seats, which were held by Atascadero Chamber of Commerce CEO Linda Hendy and Bru Coffeeshop owner Diane Helbert, expired June 30, with O'Malley and Wambolt taking over on July 1.
The tourism board was established by the city in 2013, when lodging businesses within the city voted to charge a two-percent levy on all bills, with that money being used for marketing.
With the first two seats nearing expiration, a letter was mailed to each lodging business in February about the vacancies and how to nominate people to serve on the board. Atascadero Municipal Code stipulates that people who serve on the board must be business owners, employees or other representatives that remain fully paid during the board term. The members to fill the vacancies were selected by the lodging owners at a nomination meeting in March. Nominations were taken at this meeting and then the members in attendance voted by secret ballot and the top two vote-getters were recommended to the council.
O'Malley owns Portola Inn bed-and-breakfast along with his wife, Peggy. Before O'Malley was appointed, he obtained a letter from the Fair Political Practices Commission in Sacramento, which states that serving on the board concurrently was allowed, although, he will have to recuse himself from voting on any council matters related to the tourism district, which directly affect his financial interests.
The board is also made up of Best Western Plus Colony Inn owner Jiten Patel, Holiday Inn Express owner Amar Sohi and Carlton Hotel General Manager Deana Alexander.
Read more Atascadero news online at the Atascadero Daily News.
Comments