Chamber of commerce to host economic development open house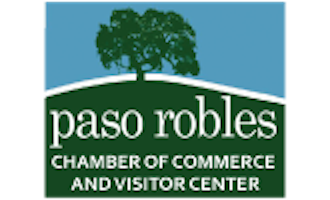 –The Paso Robles Chamber of Commerce is inviting the public to attend an open house on one of the following two dates:
Tuesday, Oct. 23, 5:30 p.m. – 6:30 p.m.
Wednesday, Oct. 24, 8:30 a.m. – 9:30 a.m.
The open house will take place at the Paso Robles Chamber of Commerce and Visitor Center, 1225 Park Street, Paso Robles.
The Economic Development Department has been actively expanding its efforts to provide residents, employees, and investors with the tools they need to thrive in Paso Robles.
Attendees will have the opportunity to learn about these new programs and initiatives such as the Business and Entrepreneurial Success Team (BEST), business quick start guides, business start-up guide, a relocation guide, workforce solutions, and a new economic development microsite.
"This open house is a great way to introduce the community to the economic development efforts being spearheaded by the Chamber of Commerce," says Larry Werner of Larry Werner Consulting and Chairman of the Economic Development Committee. "Our goal is to bring awareness of these rescources so that the business community knows that the Chamber is here to help."
Staff and volunteers from the Chamber's Economic Development Committee and Workforce Development Board will be available to answer questions. Residents and business owners will be given an opportunity to complete a survey regarding their impressions of the Paso Robles economy. Information gathered at the open house will be used to update the Chamber's Economic Development Strategic Plan.
For more information about the open house, contact Josh Cross, Director of Economic Deveopment, at (805) 238-0506.
Comments