Co-working space to open soon in downtown Atascadero
Sign up for our daily newsletter in Atascadero, the A-Town Daily News, for stories like this direct to your inbox.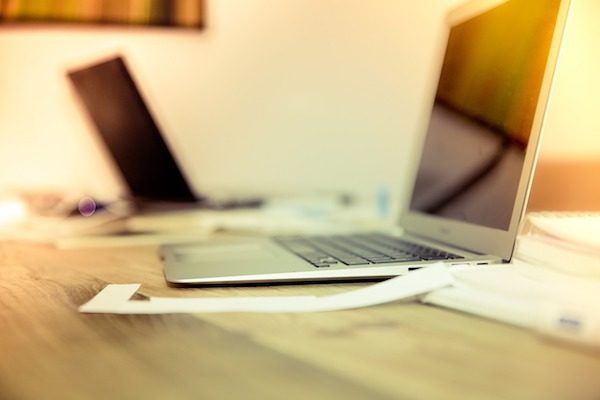 –The Atascadero Chamber of Commerce has announced their intent to relocate the chamber office and Visitor's Center; and to establish BridgeWork, the first co- working space in North San Luis Obispo County.
The chamber is planning for their new office, Visitor's Center and BridgeWork to be located in the former City Hall "Creekside Building", located at 6907 El Camino Real in Colony Square. The Creekside Building is now in escrow and in the process of being sold to Colony Creekside, LLC. It is expected that escrow will close within 30 days.
Co-working spaces are a relatively new venture being established in cities across the country, serving as a place for local entrepreneurs and business people to work. Typically, this type of shared space is attractive to work-at-home professionals, independent contractors, and business people who travel frequently and need an office space to do their work. Co-working spaces speak to a new style of doing business in today's economy. The need for such an environment in Atascadero was made clear after a recent survey was conducted by the Atascadero Chamber of Commerce and the City of Atascadero.
A task force, which included representatives from throughout the community including Atascadero Council Member Heather Moreno and Mike Manchak, CEO of the local Economic Vitality Corporation of San Luis Obispo County, was established last fall to work together on finding a solution.
The chamber's new BridgeWork office space is fully expected to help meet the need for a co-working space in the North County. The Atascadero Chamber board and staff are fully committed to this new endeavor and are looking forward to creating a space for the community to be proud of. BridgeWork will serve as a catalyst for local professionals to conduct their business, hold meetings and be successful in their professions.
Atascadero's City Council has long made downtown revitalization a top priority. This project will continue to push that agenda forward in attracting local business people to the heart of the community.
The Atascadero Chamber of Commerce was established in 1922 with the mission to promote business and enhance the economic and civic welfare of Atascadero. The organization currently has 580 members from around the North San Luis Obispo County region.
Comments