Cow Parade SLO comes to Atascadero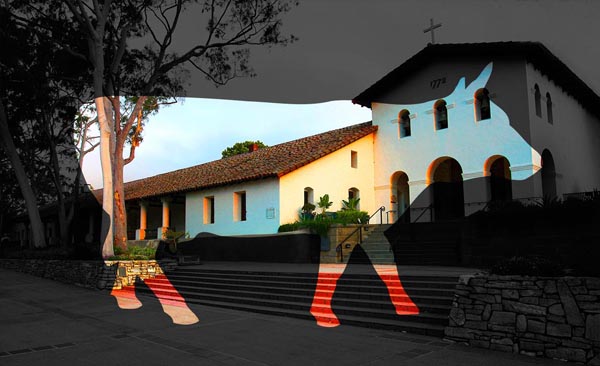 –On Friday, Sept. 30, the City of Atascadero, together with the Atascadero Tourism Business Improvement District and Supervisor Debbie Arnold, invites everyone to join them in welcoming three cows to town as part of the San Luis Obispo County Cow Parade. A welcoming block party will begin at the Sunken Gardens on El Camino Real in Atascadero at 5:30 p.m. with a ribbon cutting, light refreshments and the grand unveiling of "The Cow Who Wanted to Be a Turtle."
From the Sunken Gardens, the reception will make its way up El Camino to the Carlton Hotel for the unveiling of "Steam Punk Bessie" at 6 p.m., to be celebrated with music plus beer and wine for purchase. The festivities will continue around the corner at Grape Encounters on Traffic Way, for the grand reveal of "Starry Night Cow" at 6:30 p.m., accompanied by complimentary desserts wines for purchase.
"The Cow Who Wanted to be a Turtle" was chosen to highlight Atascadero's very own Charles Paddock Zoo and to help bring awareness to the Zoo's "Turtles in Trouble" conservation program. "Turtles in Trouble" is a long-term research program for various turtle and tortoise species to help save these animals from extinction. The cow's artist is a local artist from Santa Margarita, Susan F. Schafer, who has a background as a zoologist and was a teacher at the Atascadero Jr. High for over 17 years. Schafer's career as a zoologist included her work at the San Diego Zoo and the Taronga Zoo in Australia. She did her thesis work studying giant tortoises at the Galapagos Islands.
Atascadero's participation in Cow Parade's Public Art display is brought to you by the City of Atascadero, the Atascadero Tourism Business Improvement District and Supervisor Debbie Arnold. The Cow Parade is a countywide, 9-month long marketing campaign to showcase and promote the 101 Cows in San Luis Obispo County that are located in a variety of cities, wineries and communities across the Central Coast. The "Cow Who Wanted to be a Turtle" will be on display in the Sunken Gardens in Atascadero until the end of April. However, "Steam Punk Bessie" and "Starry Nights" may graze their way to a new location as soon as they get an official sponsor.
The zoo is open daily, 10 a.m. until 5 p.m. Zoo admission is $7 for adults 12 and over, $5 for youth 3-11, $6 for seniors 65 and older, and free for ages 2 and under. The Charles Paddock Zoo is located next to Atascadero Lake Park off of Highway 41, Atascadero; (805) 461-5080. For more information about the zoo, visit us at www.charlespaddockzoo.org.
Comments