'Debate at the Lake' happened in Atascadero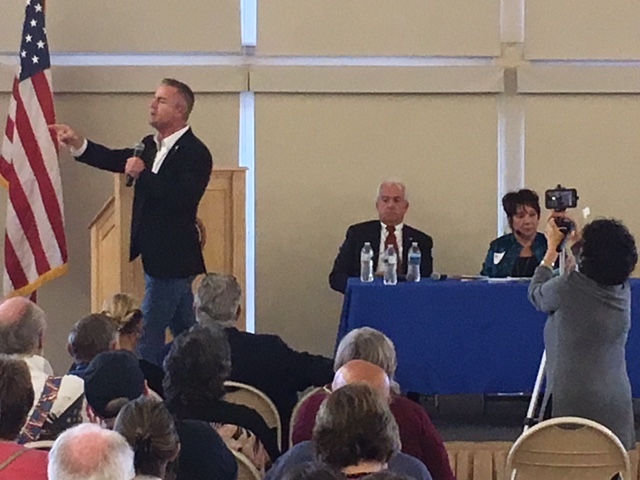 –Republicans packed the Atascadero Pavillion Tuesday for the "Debate at the Lake."
Although the two agree on many issues, there are two fundamental differences- age and residency. Allen is in his mid-40's. Cox is in his early 60's. Also, Allen grew up in Chula Vista. Cox moved to California ten years ago.
Travis Allen was married at Hearst Castle two years ago.
They are close in the polls, but they each trail Lt. Governor Gavin Newsom in the gubernatorial race.
Comments