Man armed with knife robs Carl's Jr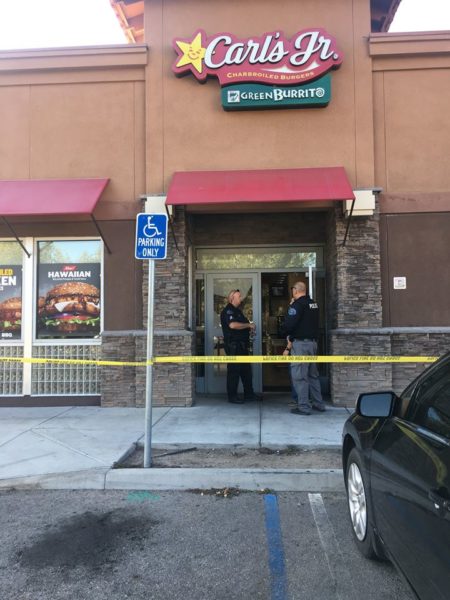 –On Wednesday at 5:18 p.m., Atascadero Police Department officers responded to Carl's Jr. at 7085 El Camino Real in Atascadero for a report of a robbery in progress. The victim informed APD the suspect used a knife and demanded money from the employees. An APD officer arrived on scene at 5:20 p.m. and saw the suspect running away from the business, according to police.
The suspect ran into the Vons parking lot and pulled his knife on a male victim and demanded his vehicle keys. The victim provided the keys to the suspect just as APD officers were pulling up to the location. Officers made contact with the suspect and were able take him into custody.
It was learned the suspect had taken approximately $70 from Carl's Jr. and the victim's keys from the attempted carjacking.
The suspect, 29-year-old Roberto Ramos was later booked into San Luis Obispo County Jail for robbery and attempted carjacking.
Comments