Update: All Atascadero schools placed on lockdown, walkout canceled
–All schools in the Atascadero Unified School District were put on lockdown this morning due to "safety concerns at two of our sites," according to reports.
Atascadero High School was placed on lockdown. Details are not immediately available regarding threats to the second site.
The walkout was canceled, however, some Atascadero High School students walked out, despite the lockdown, reports say.
In Santa Maria, Righetti High School was also placed on lockdown due to rumors of a gun on campus.
Original story posted 10:07
Minor in custody after making social media threats to Atascadero High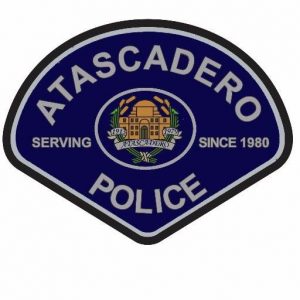 –Today, the Atascadero Police Department received notification at 7:56 a.m. that a juvenile posted on social media a threat to students at the Atascadero High School. The APD School Resource Office was quickly able to identify the juvenile and officers responded to the juvenile's residence at 8:10. Officers contacted the suspected juvenile and confirmed he acted alone and made the social media post. The juvenile was taken into custody and will later be booked at San Luis Obispo Juvenile Services Center. The name of the suspect will not be released because he is a juvenile.
After a thorough investigation, APD, in conjunction with Atascadero Unified School District, has confirmed the suspect was not collaborating with other juveniles and that the students at Atascadero High School are safe to return to normal operations. The APD has worked closely with the Atascadero Unified School District to quickly resolve this issue and maintains a close working relationship to ensure student safety.
The Atascadero Police Department will have additional officers at the various Atascadero Unified Schools today during the planned student walkout.
Comments