New Smart and Final Extra opens in Atascadero
Store will have expanded produce section, private label offerings and more
–An official ribbon-cutting ceremony was held in Atascadero Tuesday for the new Smart and Final Extra store, located at 8200 El Camino Real. They officially open to the public on Wednesday.
Local dignitaries such as Mayor Tom O'Malley and members of the Atascadero Chamber of Commerce gathered to celebrate the opening. Smart and Final presented two $2,500 checks to local non-profit organizations El Camino Homeless Shelter or ECHO, as well as to the Atascadero branch of American Youth Soccer Organization or AYSO.
The size of the Atascadero store is 39,088 square feet. In comparison to traditional Smart & Final stores, Smart & Final Extra stores offer shoppers:
expanded frozen, deli & meat selections
a full fresh produce section
organic & natural food products
more high quality perishables
a wide selection of private label offerings
goods tailored to business and household customers
products offered in a broad range of sizes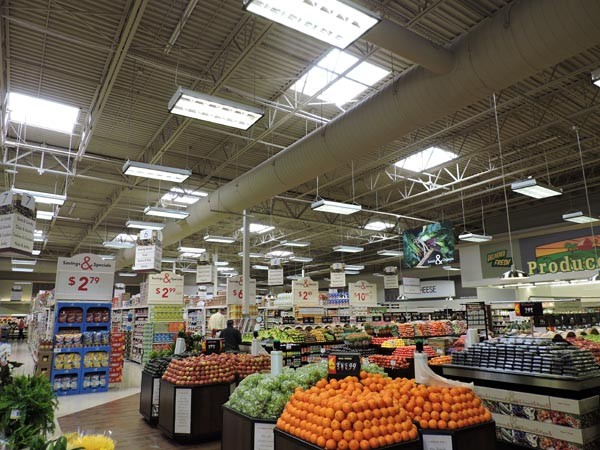 Additionally, the new store will include unique products such as oven-roasted chicken, self-serve dry bulk goods by the pound, baked goods from an on-site hot bakery and offer fresh, restaurant-quality sushi. Normal store hours are 6 a.m. – 10 p.m. The store has created more than 50 new jobs for the area.
Comments