Patient found dead at Atascadero State Hospital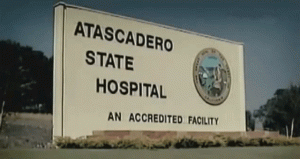 An Atascadero State Hospital patient was found unresponsive in his room, and then pronounced dead on Friday, Sept. 4.
Department of State Hospitals Office of Communications representative Ralph Montaño said that the staff who found the patient activated an emergency alarm and the patient was then transported by ambulance to an outside hospital.
Currently, Montaño said, an investigation is being conducted by the Department of State Hospitals and the Atascadero Police Department and the San Luis Obispo County Coroner is conducting an autopsy.
The department did not release any other information.
Comments