Rising Atascadero Creek threatens home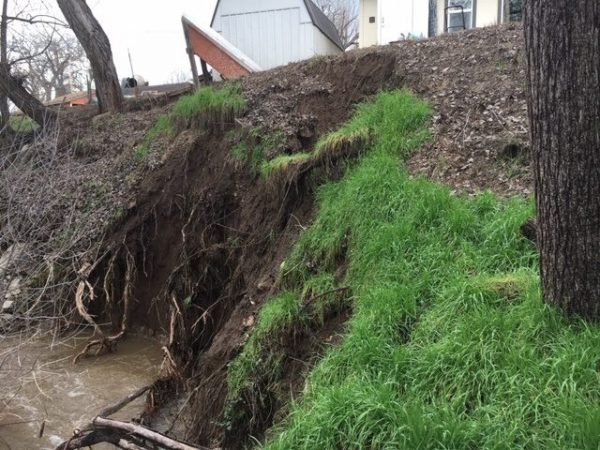 –Over the years, Atascadero Creek has eroded away the creek bank along Ensenada close to the Via Avenue Bridge location. Due to the recent heavy storms and rapid creek flow, the creek bank is even further eroding and now the house and shed on the property on Ensenada are situated very close to the edge.
Due to safety considerations, one of the homes on the creek has been red tagged and the occupants have been safely relocated, according to Atascadero Deputy City Manager Terrie Banish. The Red Cross will be providing them with temporary shelter at a nearby hotel. Atascadero Mutual Water Company is providing a storage shelter of the homeowner's belongings.
The city is assisting the property owners in their evacuation and to ensure their safety. There have been approximately 30 city personnel from the fire department, police department, public works, police explorers and volunteers on site who are clearing the home of personal belongings and moving everything to the Water Company.
Keep up to date on Atascadero news by subscribing to the A-Town Daily News for free.
Comments