Part of roof collapses at A&W in Atascadero, injuring one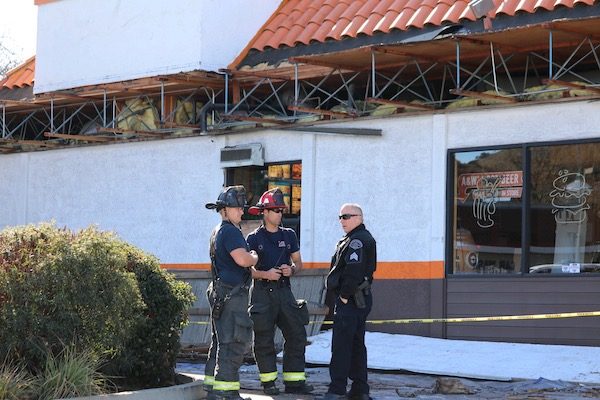 –On Monday morning at approximately 9 a.m., the roof of the drive-through overhang at the Atascadero A&W collapsed, injuring one person.
A roofing company was reportedly working on the roof overhang area when a large section of the roof collapsed. Emergency crews responded. A man was injured and able to take himself to the hospital after being seen by medics that responded to the scene.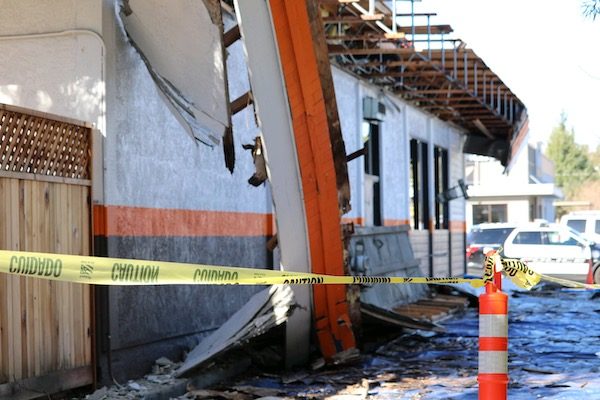 An Atascadero building inspector has closed the business temporarily. No further information is available at this time.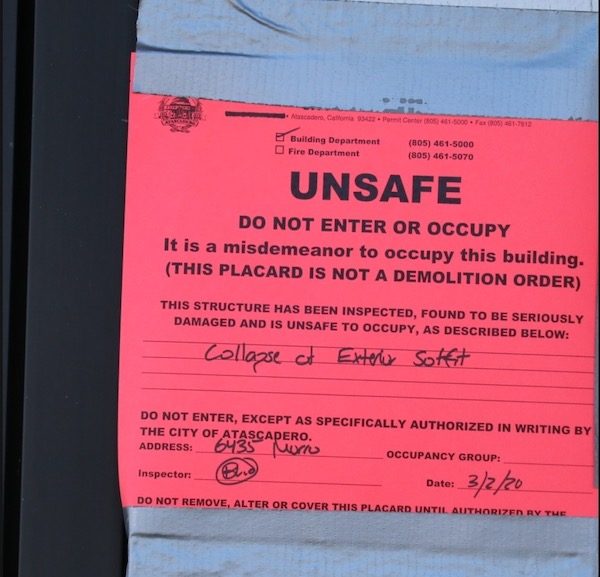 –Report and photos by Jason Brock.
Comments