San Luis Obispo weight loss expert opens new office locations
–Carol N Rowsemitt PhD, RN, FNP-C, owner of Comprehensive Weight Management, A Nursing Corporation, which specializes in unique and effective weight loss management, recently announced the opening of two new office locations in San Luis Obispo County.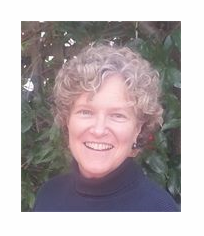 To better serve clients across the county, the company opened offices both above the grade and below the grade, in Templeton and Grover Beach. Dr. Steven McAllen is her new supervisory physician. Her Templeton office is located in Dr. McAllen's off at 295 Posada Lane, along with Diabetes and Nutrition Education Center. The Grover Beach office is located on 815 West Grand Avenue.
Carol Rowsemitt's methodology for weight loss management applies a deep understanding of the physiological human response to hunger. Her technique differs from many weight loss San Luis Obispo practitioners. Carol specializes in treating thyroid disorders and helping patients understand that their battle with weight loss is more than a matter of will power. Her practice and treatment regimen accounts for the biological changes in brain chemistry that are a determining factor in the effectiveness of a person's weight loss. Patients of Carol Rowsemitt have a better understanding of the primitive "famine response" and the changes in brain chemistry that occur when a person begins dieting. Her individualized treatment plans take into consideration the changes in a patient's brain chemistry, genetic disposition, and overall health history to determine the best treatment method.
Carol N. Rowsemitt received her B.A. in Chemistry from Boston University and her PhD in Biology from the University of Utah, with an emphasis in ecological physiology. This background gave her an understanding of how humans, like animals, adapt and respond to seasonal environmental changes. She later received a second Bachelor's and Masters Degree in Nursing, with an emphasis in Diabetes Care, from the University of Utah and founded the Diabetes Wellness Center in South County, California with colleague Kris Dilworth, RN, NP-C, CDE.
Carol worked under supervising physician Dr. Thomas Najarian, an innovative pioneer in the field of non-surgical weight loss and appetite suppression medicine, for many years before opening her own private practice in 2015.
An initial one-hour assessment visit costs $190 and the recommended half-hour follow-up appointments cost $95. Patients have seen the best results when regularly attend review and maintenance sessions every 6 to 8 weeks.
Press release by San Luis Obispo SEO company Access Publishing, 607 Creston Road, Paso Robles, CA 93446 (805) 226-9890.
Comments