Teens throw bench into AHS pool
– Four teen boys jumped the fence at Atascadero High School's pool Wednesday afternoon at about 4:15 p.m., school custodian Terry Wolf said.
Wolf said they saw the boys on surveillance video of the pool. Though they knew there were four boys that appeared to be high school age, they could not see their faces clearly. He said they came in soon after staff left the pool for the day. Swim lessons are held each week day from 9 to 11:25 a.m. Adult swim is 11:30 a.m. to 1 p.m. and recreation swim is open from 1 to 3:30 p.m.
"In daylight. They're pretty brazen," Wolf said, adding that the boys took pieces of rubber – that were later thrown into the pool – and were attempting to surf in the pool on them.
Wolf said it happens two to three times a year that people climb over the fence, though not as frequently now that there are cameras.
Before lessons could begin Thursday, lifeguards assisted the custodians in lifting the bench and other items out of the pool, then the custodians secured the fence.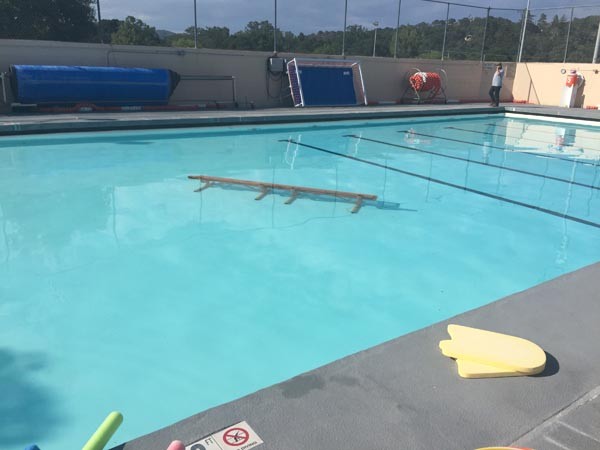 – For more Atascadero news, click here to visit the Atascadero Daily News.
Comments