Templeton Firefighters selling bouquets for a cause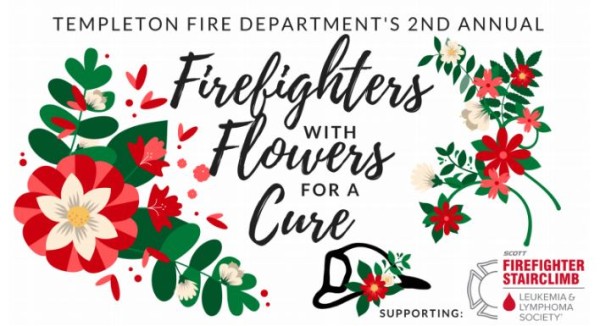 Templeton Firefighters selling flowers to benefit Leukemia and Lymphoma Society
—This Valentine's Day, show your love by supporting a wonderful cause while buying your honey a bouquet of beautiful flowers from the Fire Department in Templeton. From February 10-14, the Templeton firefighters will be supporting the Leukemia and Lymphoma society by selling bouquets of mixed flowers, roses, or custom bouquets.  The mixed flowers cost $25-$35, roses are $50, and custom arrangements cost $50+. The fire department is located at 206 5th Street, in Templeton, and flowers can be purchased there from 8 a.m.- 6 p.m. If you are a student bring your I.D. for $5 off. Flowers will be available at the Templeton Legion Hall on Feb. 14.
100-percent of the profits go directly to team fundraising goals for the Scott Firefighter Stairclimb in support of the Leukemia & Lymphoma Society.
For more information visit www.templetonfd.org.
Comments