Thousands attend Atascadero Tamale Festival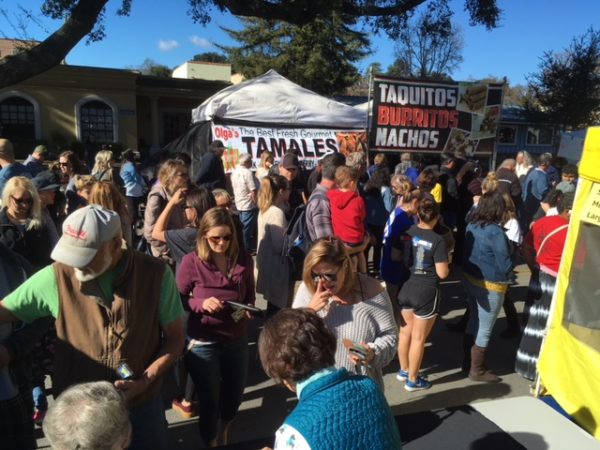 –Atascadero's Third Annual Tamale Festival attracted 29 tamale vendors and more than 20,000 tamales. An estimated 12,000 tasters enjoyed tamales made by professional vendors from Pacoima, Hemet, Indio, San Diego, Atascadero, Paso Robles and other parts of California.
The tamale vendors brought traditional tamales made with chicken, pork, cheese and jalapeno. Others brought sweet tamales with pineapple, chocolate and blue berries. Some brought exotic tamales made with artichokes, goat cheese and chili verde. Fig Good Food created a vegan butternut squash tamale sponsored by Hart Chiropractic.
A mariachi band performed traditional Mexican music while charros danced rhythmic horses past the Rotunda.
Coordinator Terrie Banish said the Tamale Festival again surpassed expectations of Atascadero city leaders. City council woman Hearher Moreno, wearing a big Mexican Sombrero busted out fandango dance moves for tamale judges. Again this year, Los Dos Alcaldes, Mayors Tom O'Malley and Steve Martin of Atascadero and Paso Robles, respectively, shared tamales and memories of growing up together in Atascadero.
Comments